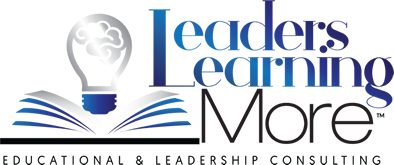 About Our CEO/Senior Consultant
Doris Moore has committed her life to teaching, motivating and encouraging students, parents, and educators from preschool through graduate school to find ways to be successful!  Her passion is to help others develop and become successful in every aspect of life! Doris has served as an educator, consultant, and administrator for 28 years.  She most recently served as an award-winning principal for 12 years in the Blue Valley School District.  She has also served as an adjunct professor and currently is CEO of Leaders Learning MoreTM an educational consulting firm.
 
Mrs. Moore has developed and facilitated numerous workshops in the areas of School Renewal, Teacher Effectiveness, Educational Leadership, Cultural Competency, and Instructional Leadership.  She earned her Bachelor's and Master's Degrees from Emporia State University and is a doctoral candidate to be completed in 2018.  Doris' personal story is one of inspiration, triumph, and human persistence.  She attributes much of who she is today to the loving care and instruction of her parents who encouraged her to serve others, work hard and believe she could achieve her dreams.   Mrs. Moore has been recognized for developing school improvement systems to increase student achievement and was instrumental in improving low performing urban schools.  She has successfully served as principal in high poverty urban school districts, affluent suburban districts as well as in high performing schools where she continuously raised the bar for success.  
 
She is an inspiring and innovative presenter who engages her audience and provides many opportunities for dialogue, growth, and development in her workshops.  She is well sought after locally and nationally for Conferences, Women's Retreats, Leadership Seminars, and Church Leadership Symposiums.  She is a member of various professional organizations and has received many citations and awards, including, Outstanding Educator from the Alpha Phi Alpha Fraternity in Kansas City, Distinguished Administrator Award from the Kansas City, Kansas Public Schools, and the Sunflower Employee of the Year Award from the Blue Valley Educational Foundation.
 
Contact me to start a conversation about your professional learning goals and how Leaders Learning MoreTM can help you achieve them.