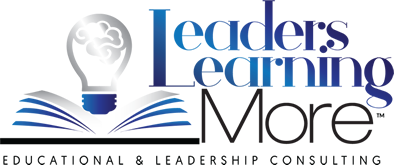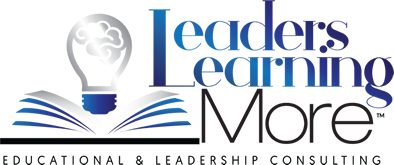 About Anthony L. Moore, Ed.D.
Dr. Anthony Moore has served in education for 31 years as a teacher, school administrator, chief diversity officer/assistant to the president and university professor.  He currently serves as an adjunct professor and assistant superintendent in a school district in the Kansas City area.  He is CEO of Moore & Associates, an educational consulting firm.
Dr. Moore is a motivational speaker, guest lecturer and facilitator for school districts, churches and universities nationally and internationally. He has developed numerous workshops and university courses in the areas of School Transformation and Renewal, Organizational Effectiveness, Educational Leadership, Diversity and Cultural Education, and Character Education. He earned his master's degree from the University of Kansas and doctorate from the University of Wyoming.
Anthony's personal story is one of inspiration, triumph, and human persistence.  He attributes much of who he is today to the loving care and instruction of his parents who encouraged him to work hard to surmount the barriers inherent in the low-income crime and drug-infested neighborhood in which he grew up.  As a first-generation college graduate in his family, he has worked hard to overcome the low self-confidence and lack of motivation typical for so many young African-American males who attended economically disadvantaged schools in the urban cores of America.
Dr. Moore has been recognized for developing school improvement systems to increase student achievement and was instrumental in implementing research-based strategies for improving low performing urban schools and districts.  He was invited as the Distinguished Ploghoft Lecturer at Norwest Missouri State University and keynote speaker for the esteemed Renaissance Educational Group in Washington, D.C. His published works include an award-winning K-12 character development program, CHAMPS (Character Helps Achieve More Positive Students) and AIMS High for Success (Academic Interventions, Mentorship & Support) an academic support program for underachieving students and African-American males. He authored the chapter titled, "Ten Steps to Unity in Diversity" in the recently published book, Good Things to Do: Expert Suggestions for Fostering Goodness in Kids.
Dr. Moore regularly volunteers in his community and serves on several boards and advisory committees including Caring for Kids, Raytown Human Relations Commission, U. S. Congressman Kevin Yoder's Education Advisory Committee and Chairperson for the Incentive Grant Board, Nelson-Atkins Museum of Art.  He has received numerous awards including the Dr. Martin Luther King, Jr. Living Legacy Award from MidAmerica Nazarene University and the Ploghoft Diversity Lecturer from Northwest Missouri State University.  Dr. Moore is married, has two children, a grandson and enjoys traveling and spending quality time with his family.